Funding opens door to improving state hatcheries, boat and angler accesses, and much more.
Rogers, Minn. (May 31, 2023) — Minnesota anglers landed a record catch last week … a $98.1 million investment in fishing and boating that DNR officials are calling both "transformational" and "historic."  The bill includes, among other things:$55 million to revitalize the state's aging hatchery system, including replacement of the critical Waterville hatchery, which supports key fisheries across southern Minnesota though annually stocking of walleye, pike and other fish species.$5 million to improve and enhance shorefishing opportunities in urban areas, with new piers and other facilities added.$38.1 Million for improving public water accesses statewide, (new docks, bathroom facilities and gravel), as well as the building of two all-new accesses.
"This is a moment that Minnesota anglers should celebrate," said Ron Schara, president of the non-profit group MN-FISH. "This investment in fishing shows state leadership understands the economic and cultural importance of sport fishing in Minnesota, and the need to maintain it."Schara said MN-FISH members and other anglers also deserve credit for reaching out to legislators and showing their support for repairing and updating state fish hatcheries and public boat accesses. In 2022, MN-FISH hosted the first-ever Minnesota Fishing Summit to identify leading issues impacting fishing in the state and to search for solutions. The event was attended by Gov. Tim Walz, DNR Commissioner Sarah Strommen and other state leaders. All heard first-hand the need to act on behalf of the state's 1.2 million licensed anglers.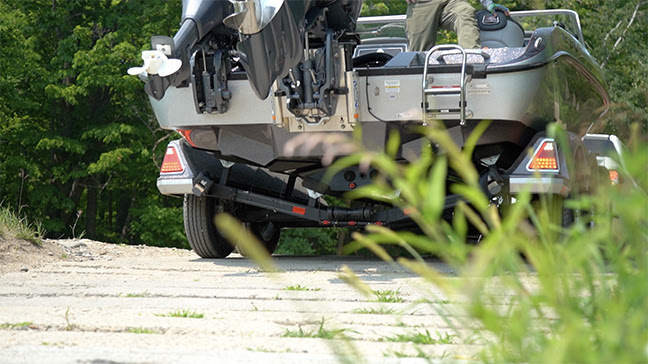 "Gov. Walz heard the call from anglers and responded." said Dave Osborne, MN-FISH treasurer.  'The governor's leadership during the 2023 legislative session to begin reinvesting in our fish hatcheries and accesses demonstrated his commitment to 'Keep Minnesota Fishing Strong.'"Gov. Walz's proposed budget included more than $110 million in funding for MN-FISH supported initiatives including hatcheries, expansion of urban fisheries opportunities and boat access upgrades."We're very grateful for support on all sides with this most recent initiative," said MN-FISH executive director Mark Holsten. "Founded in 2018, MN-FISH has worked on behalf of Minnesota anglers to improve the quality of fishing throughout the state. Clearly, we're being heard." 
Surveys and state licensing statistics reveal that roughly 1.4 million state residents — 25 to 30% of the population — consider themselves anglers and go fishing at least once a year."Fishing is a huge part in our identity as Minnesotans, said Steve Pennaz, MN-FISH secretary. "It just makes sense to bring our collective voices to St. Paul — we have seen what can be accomplished."To learn more about MN-FISH, or to join, visit MN-FISH.com.